A Systems Approach to Design
We apply a systems approach to the design process as our primary tool for articulating a project's core mission and exploring its creative potential.
Systems design engineering is multidisciplinary and works at many levels of abstraction e.g. from analyzing the signal processing characteristics of a single nerve cell; to macroscopic human-machine systems involving psychological factors; to broad high-level studies in society, technology, and values.
About our founder
David Cornfield brings over 20 years of experience as a Systems Design Engineer on a wide variety of hardware, software, system integration, product definition, team building, management, and construction projects.
During his 10 year tenure in Development and Program Management at Microsoft Corporation, he shipped over a dozen products ranging from Word and Multiplan (for Unix, Xenix, DOS and OS2), Excel (for Windows, Mac and OS2/PM) through the ground-breaking multimedia hypertext Microsoft Bookshelf for Windows and finally Schedule+ and Exchange Server clients.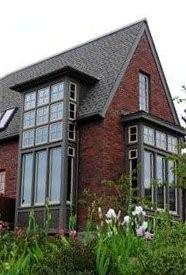 Recent Project: Real-Estate Development, Seattle, WA
Adelpha Systems LLC managed the design and construction of a high-end residential real-estate project, integrating talented architecture, construction, landscaping, home automation and technology integration teams.